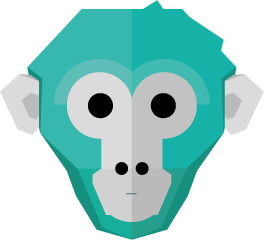 3WM

 

 
Is the acronym for the maxim of the Three Wise Monkeys, each hiding a meaning with the hands: sight, speech and hearing.
Not very smart for monkeys? This is where we come in! The monkeys of  3WM  use their hands to improve their communication: See further, listen better and be heard.
If however this acronym does not suit you, we are open to any funny diversion!
We represent our clients as if they were our own brand.
Our approach to the media is done naturally, without ambiguity, with this permanent concern to provide the media and targets with captivating, original information that resembles you.
WM was founded around a simple mission: To offer all companies – start-ups, SMEs or international companies – personalized advice in media relations and communication. Our goal is to improve your visibility and profitability by setting up an innovative and effective communication strategy and actions.
Our intention is to revolutionize the relationship that exists between the advertiser and the media, and satisfy both our customers and the media by promoting objective and quality information, from an original angle.
We are professional but fun, unpredictable but specific.
Passion
Our agency was born out of a passion of more than 10 years for media relations and communication. This is what pulls us out of bed in the morning (and incidentally prevents us from going early). This is why we have been able to develop a lasting relationship with the media, based on trust.
Professionalism
All of our customers are important. We respect our commitments, we respond on time and we represent you in a professional manner.
Mimicry
Representing clients is not just representing a brand or a product, it is being the spokesperson for a universe, sharing expertise and a philosophy. We take the time to understand you, in order to best represent you.
Editorial integrity
Our media colleagues are treated like our own clients, respecting their editorial line.
Taking pleasure in doing our job is obvious (a luxury?). In order to best represent you, and share a communicative energy, we work in an environment conducive to creativity, and take humour very seriously!