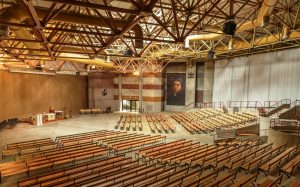 APG is a French designer and manufacturer of professional loudspeakers. Founded in 1978, APG has been following the path of both excellence and innovation through highly effective and versatile products. Today, the loudspeakers are still manufactured in France with products sourced locally.
The company is well-known for its knowledge and the quality of its products, by all those invested across the industry, including sound engineers, artists, rental stagers and integrators.
APG is recognised for its ability to provide tailored solutions to solve complex acoustic challenges in any applications whether it is for events, gigs, nightclubs, theatres, cruise liners, or houses of worship to name a few.
Brief
While the APG brand benefits from a strong fund of good will within the industry, the company was looking for a second wind to regain its position as a major player in the audio industry, not only in France but also on an international basis.
As an outsider in the professional loudspeaker market, the challenge was to build on the excellent reputation of the company and extend its popularity abroad.
In particular, the company was about to launch a new product that would shake up the industry.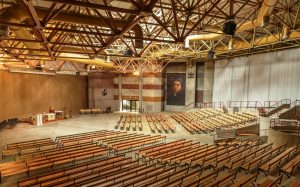 Strategy
The plan for APG was to spread the word about the electro-acoustic competence of the company and its ability to work closely with its clients and integrators, all the way from the design stage to the delivery of the project.
After undergoing restructure, it was essential to show to the market the company was here for the long term: that the industry could again count on its unique know-how and expertise.
The launch of its new Uniline Compact range, which gives integrators and service providers a level of intelligibility, flexibility and coverage never achieved before would be the perfect example of this savoir faire.
3WM has been developing press releases and application stories across EMEA and APAC overt the last two years, reporting on major installations and projects, while encouraging the brand to enter international awards in order to further improve the brand image and its achievements abroad.
Results
APG has enjoyed a significant increase of its visibility in both the French and international audio and generic AV media. The company received its first award at ProLight + Sound 2017 trade fair, when mondo*dr magazine recognised the stellar work achieved at France's largest church (Ste Bernadette in Lourdes), delivering an installation with a high level of intelligibility and flexibility in a venue that can host 5000 worshippers for each of the 10 preaches that take place every day, seven days a week. APG was also the only French manufacturer represented at the 2017 AV Awards in the Best Audio of the Year category with the Uniline Compact.