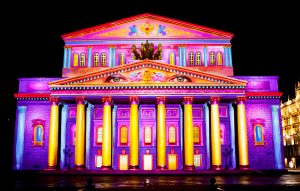 The customer
Cosmo AV is specialized in the creation of images for monumental projection, show, public and corporate events.
 s a video mapping company for the event, staging and corporate market. The Parisian based company is behind some of the most compelling videomapping projects, including the 250th anniversary of the Ermitage museum in Saint Petersburg, the 2013 Mediterranean Games in Mersin, the Shakhtar Donetsk 75th anniversary, the 2010 FIFA World Cup closing ceremony, the 400th anniversary of Quebec city (dubbed the World's longest projection mapping) and the 120th anniversary of the Eiffel Tower.
The Brief
Cosmo AV has been chosen to create the content of screenings at the Bolshoi Theatre in Moscow, as part of the "Circle of Lights" festival. The objective set by the client was twofold: Position Cosmo AV as an actor bringing real added value to the creation of content for monumental screenings. And fully assimilate the brand to the event against the competition.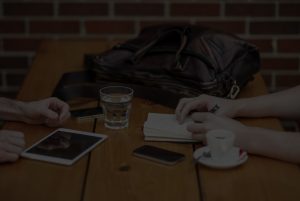 The strategy
Identification of the media of the professional audio visual press of EMEA as the main target, with a particular focus on France, England and Russia. Sending of a pre-event press release (English and French) detailing the content creation and technical challenges. Creation and sending of a second emailing with teaser video of the event, followed by telephone reminders and interview proposals. Massive use of high quality content to promote its use by the media and fully associate Cosmo AV with the event.
Two cover pages and 6 full pages of content in the leading professional audio visual magazines in Russia (InAVate and Light.Sound.News).
Around thirty articles in total in the leading media (on and offline) of the industry.
Estimated media valuation: over € 30,000.
Video on Forbes  TV Russia  and  InAVate Russia .
2 in-depth interviews in the business and professional press (RIA Novosti, and InAVate UK).
3WM identified a specific list of EMEA pro-AV media, with a specific focus on France, UK and Russia.
A pre-event release was sent to provide details of the content making and the technical challenges, followed by a teaser video of the show.
Tier one media were also offered interviews post show to extend the life cycle of the festival and Cosmo AV's work.
High quality content (images / videos) were critical to maximize client visibility.