Powersoft Mover Key to Illuminarium's 'VR, Without the Glasses' Experience
An impressive 162 Mover were deployed throughout the 8,000-square-ft room, making it the largest installation of the linear transducer to date.
Florence (Italy), 13th July 2021  – Illuminarium Experiences, a breakthrough global experiential entertainment company creating the next generation in immersive experiences, has opened its first Illuminarium in Atlanta, Georgia, with its debut spectacle, WILD: A Safari Experience. The immersive 8,000 square-foot entertainment complex on the Atlanta BeltLine will showcase the beauty and splendour of Africa's most exotic animals in their natural habitats.
Through a convergence of cutting-edge technologies from the most impressive brands in the industry, Illuminarium's immersive venues will transport millions of visitors to places that they previously could only dream of experiencing. By enabling audiences to see, hear, feel, smell and even personally affect an experience, Illuminarium places the guest "inside" the narrative using techniques from traditional motion picture production and virtual reality combined with interactive features that facilitate the experience of the real world. In essence, Illuminarium exemplifies a "VR, without the glasses" experience.
WILD transports visitors to Africa through cinematic content shot by RadicalMedia on location across South Africa, Kenya and Tanzania, showcasing the majestic animals in their native habitats. Complementing the exotic sights of a safari, visitors will also be immersed in its authentic sounds and scents, all without leaving Atlanta's BeltLine. WILD will be followed by SPACEWALK, a mind-blowing journey through our Solar System where audiences will experience what it's like to walk on the surface of the Moon and Mars.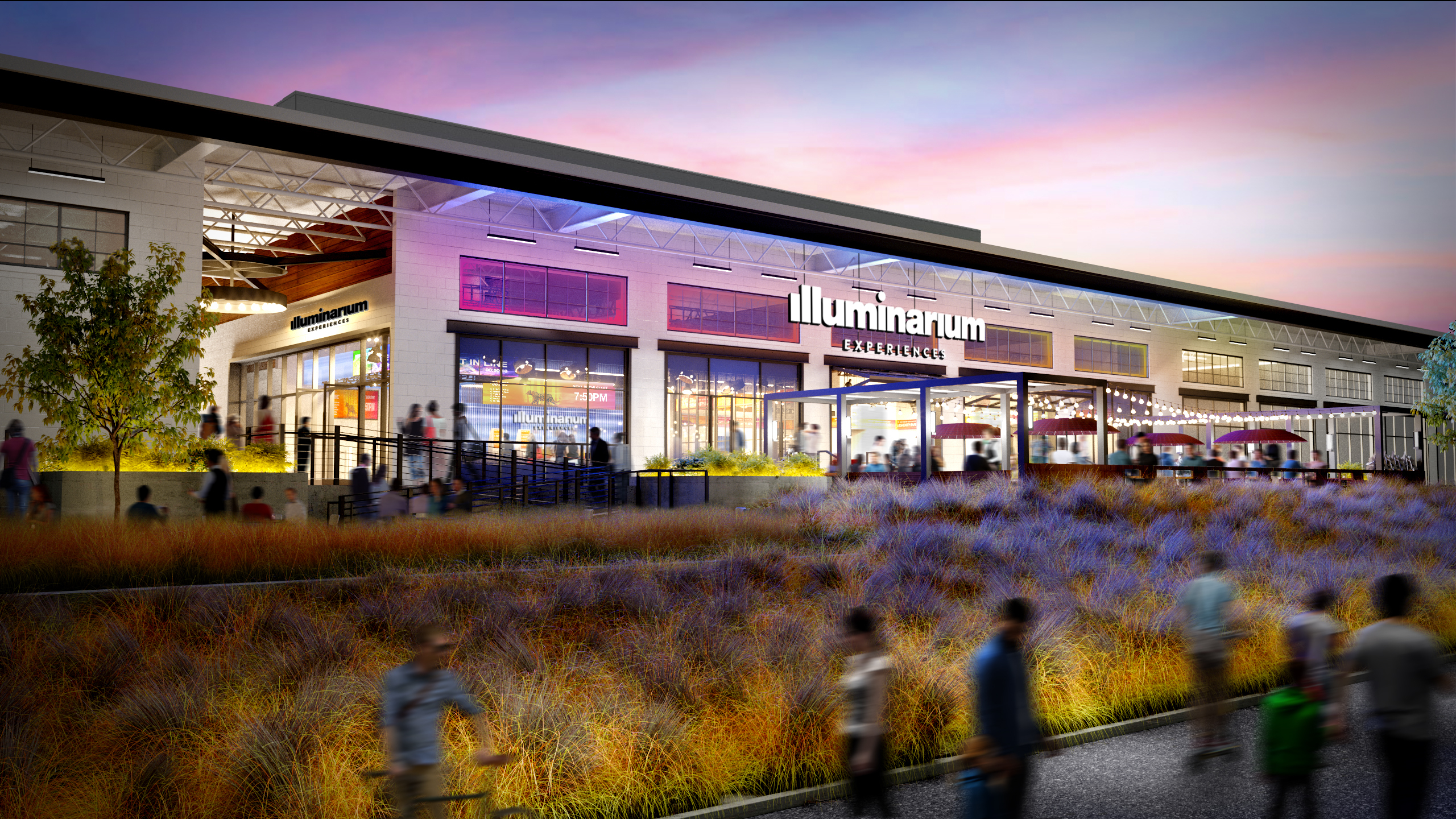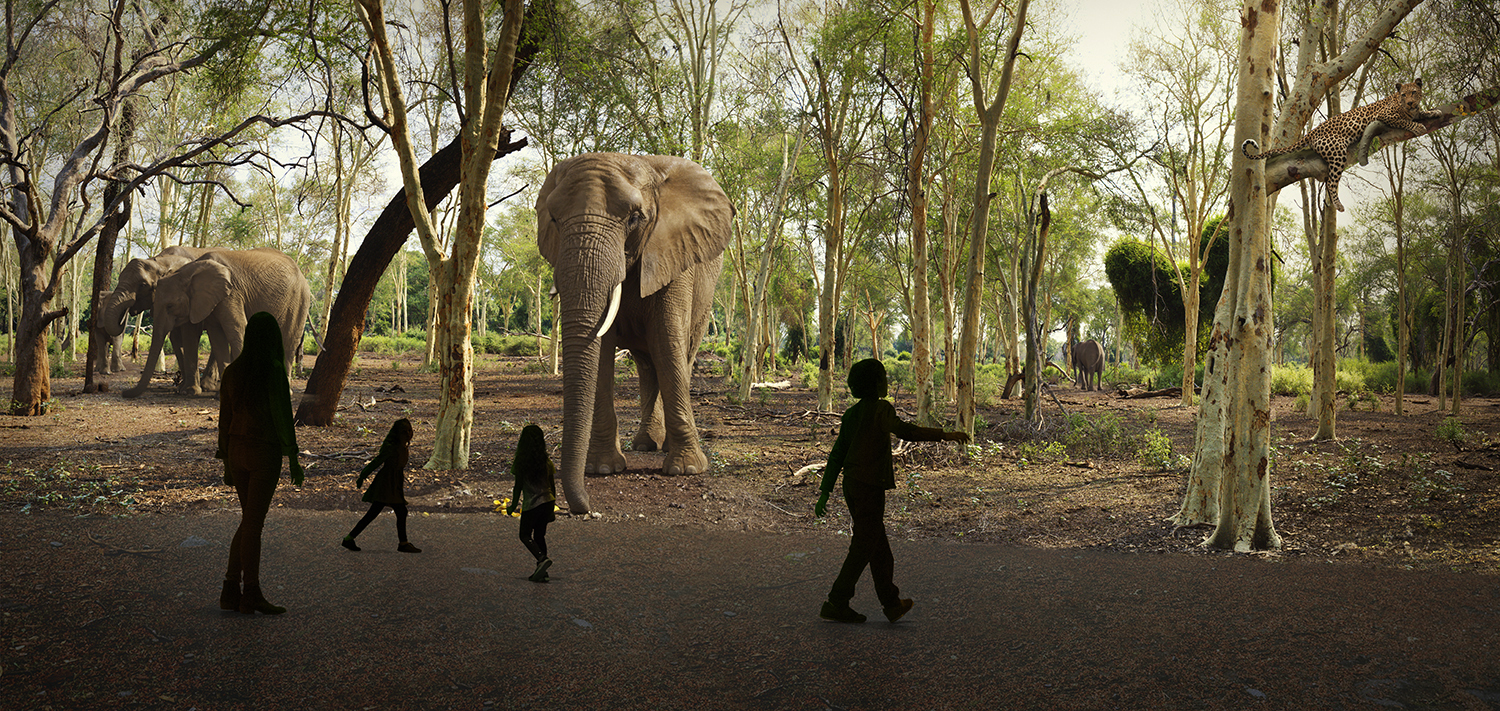 Although this content is key to the look of the show, another important aspect – the feel – could not have been possible without the inclusion of Powersoft's revolutionary linear transducer, Mover, which was used to design a haptic Infrasound floor to create realistic sensations such as the ground-shaking feel of an elephant's stomp or the low-end rumble of a lion's roar.
At Illuminarium, an impressive 162 Mover were deployed throughout the 8,000-square-ft room, making it the largest installation of the linear transducer to date. This Powersoft system has been matched with 12 Quattrocanali 4804D amplifiers for the best low frequency reproduction possible. 
Mover is a compact yet incredibly powerful linear transducer designed to deliver sound through haptic perception – by vibrating the surrounding environment, which the human body picks up and, through bone conduction, translates the vibrations into perceivable frequencies.
 
At Illuminarium, this linear motor / shaker has been used in its Inertial Drive version, which can be mounted directly on surfaces, including underneath floors. The ultra-low frequency reproduction and unmatched efficiency of Mover excites the surface and extends the low frequency experience.
 
With space at a premium, one of the requirements at Illuminarium was to use compact yet powerful technology capable of reproducing credible movement. Another advantage of Mover is its capacity to reproduce life-like movements which, coupled with its extreme compactness and ultra-low frequency bandwidth extension, made it the perfect solution for Illuminarium.
 
Mover is based on Powersoft's patented moving magnet linear motor technology introduced in 2013. Extended power handling, electromagnetic conversion, reliability, and maximum SPL are a few of the innovative features and improvements with respect to conventional moving coil arrangement. Using years of experience in this field, Powersoft was able to pack the latest technologies into Mover for applications like Illuminarium; entertainment venues with immersive experience at their heart.
  
"Illuminariums are places that can take you any place, in a manner never before experienced, through state-of-the-art technology that literally allows the audience to feel an elephant walking in front of them, or leave footprints on the simulated dirt floor beneath them," Alan Greenberg, CEO of Illuminarium Experiences. "Through this collective team of best-in-class partners, we are ultimately building a new media model to support Illuminarium's completely unprecedented experiences and spectacles. And, this format is so exciting because it creates endless opportunity for content creators and makers who want to push the boundaries of tech and media experiences." 
Commenting on the use of Mover at Illuminarium, Powersoft US general manager Tom Knesel enthused: "Mover was engineered to provide the best and most realistic immersive experience to users. We are incredibly proud to be providing our patented haptic infrasound technology to help reproduce realistic sensations for visitors in what is set to be the next generation of entertainment venues."
Following Atlanta, Illuminarium will open in Las Vegas at AREA 15 in January 2022 and in Miami, at Mana in the Wynwood Arts District, in the autumn. Other North American locations under consideration are New York City, Chicago, Toronto, Montreal, Los Angeles, and Austin.  
"I believe 3WM Communications will add value to any organisation as they are able to provide a birds-eye view of what is happening in the industry and propose plans to benefit from a company's competitive advantage over competitors."
"We were quickly impressed with 3WM Communications and their international skills, their work and their dedication.
It is a real pleasure to work with them."