Virtual HAIX Product Launch Succeeds with PIXERA
Bavarian event and media production specialist WBLT MEDIA used PIXERA media server technology for the virtual product launch of the acclaimed shoe manufacturer HAIX's latest product.
Wallern (Austria), 29th April 2021 – The German company HAIX is internationally known as a manufacturer of premium quality functional footwear 'Made in Europe', which is particularly popular with fire brigades and special forces operators, as well as craftsmen.
The common denominator of its products is extremely high quality. 
Quality was also going to be of major importance for the virtual launch of the highly innovative ConnexisGo! casual shoe.
HAIX enlisted WBLT MEDIA to realise an innovative live event, that should include a virtual studio simulation using compositing, and to integrate an actual LED wall and floor as part of a green screen environment.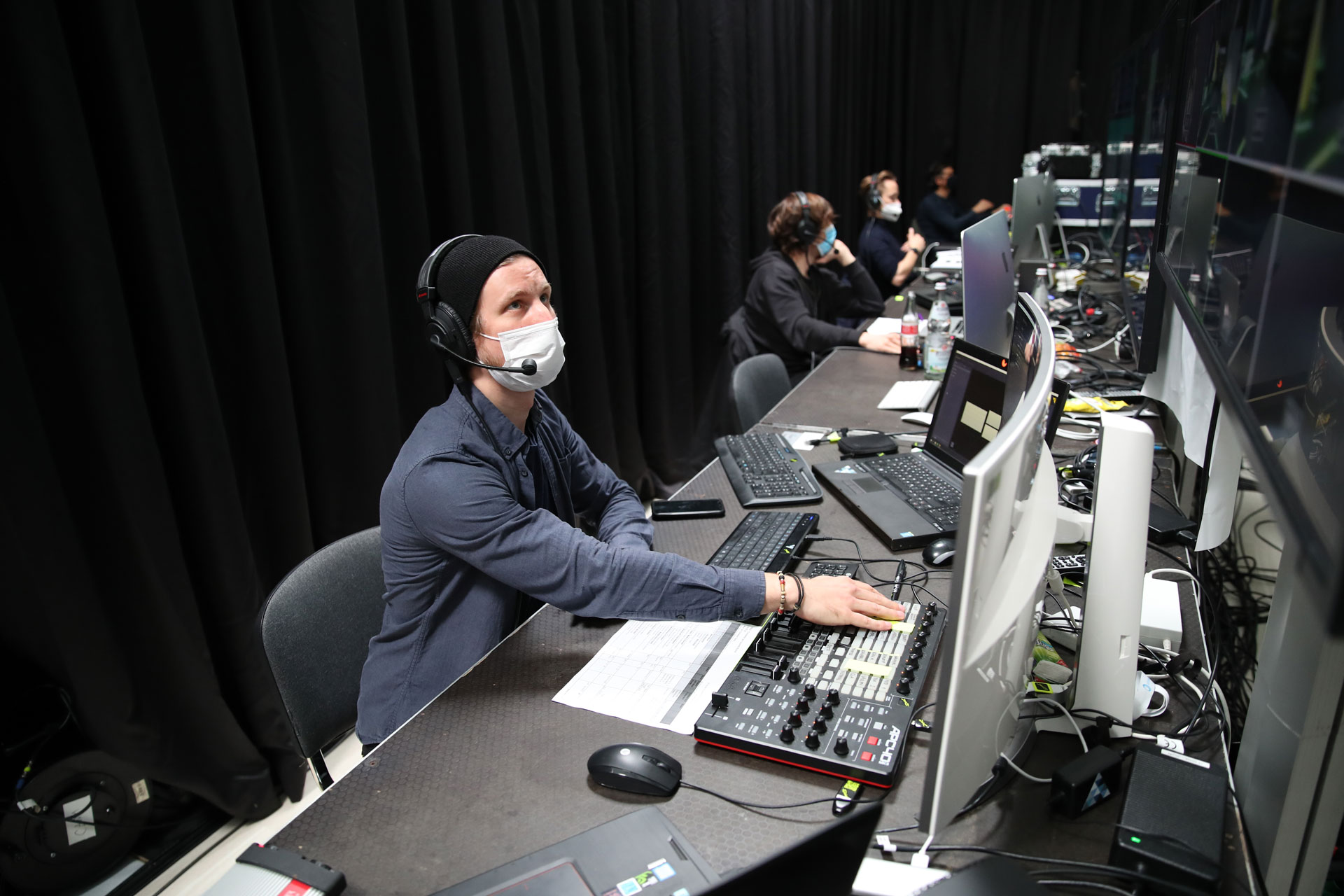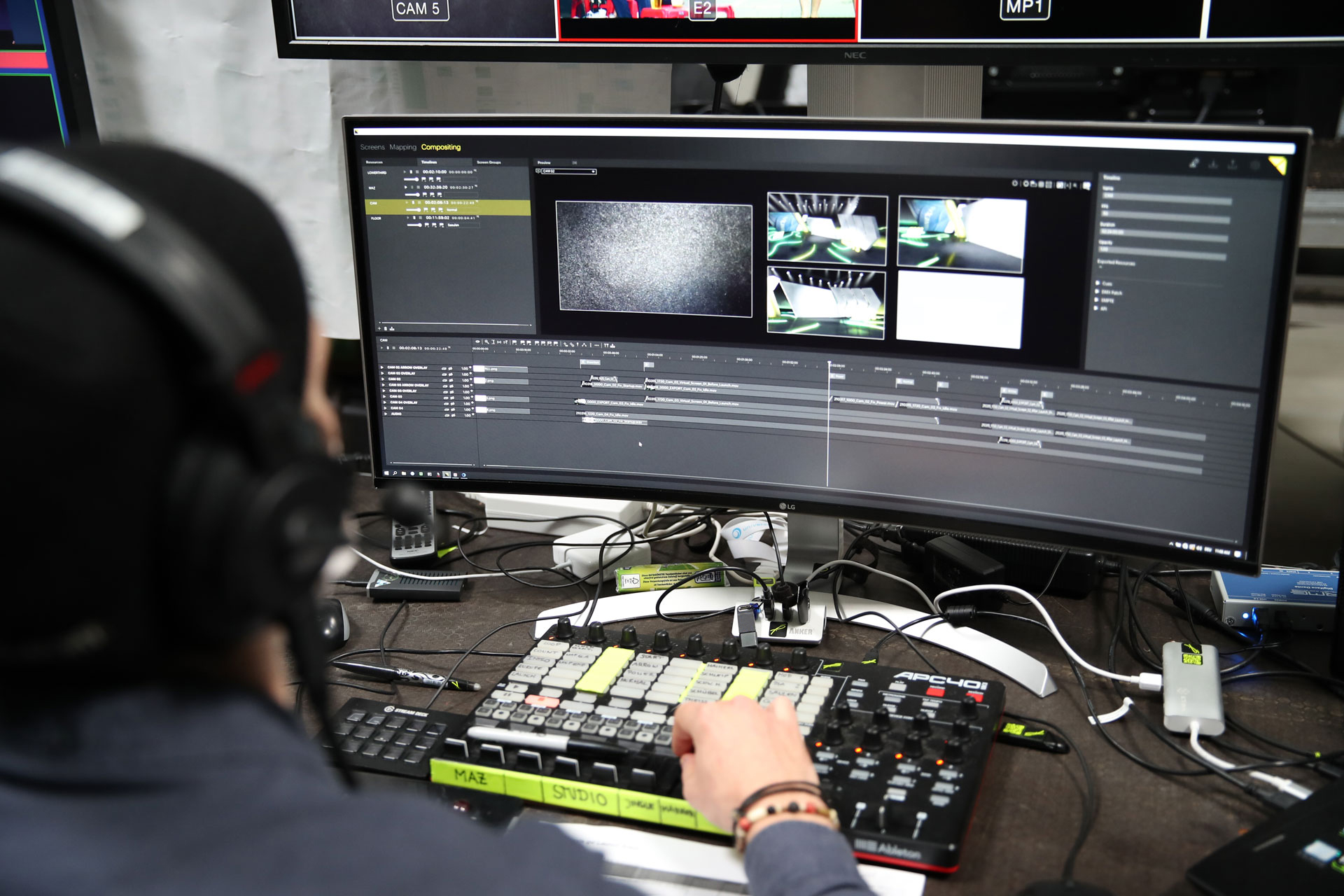 An additional challenge was the implementation of interactive polls and word-cloud clips on a dedicated landing page. The clip playout would be followed by a Q&A session with journalists, using a video conferencing system. Former kickboxing world champion and acclaimed TV celebrity Dr Christine Theiss presented the event.
The general technical setup was comprised of three static broadcast cameras, which all covered a different wide shot perspective.
GMW supplied the green screen, which was used to show the virtual studio set from multiple viewpoints, based on Cinema4D and After Effects renderings and designs provided by WBLT.
The static cameras and the rendered studio content streams were combined with a keyer and then transferred to the vision mixer.
In order to underline the overall sense of realism, a real LED display was used in combination with two mobile cameras, that covered the presenters with short yet subtle camera movements.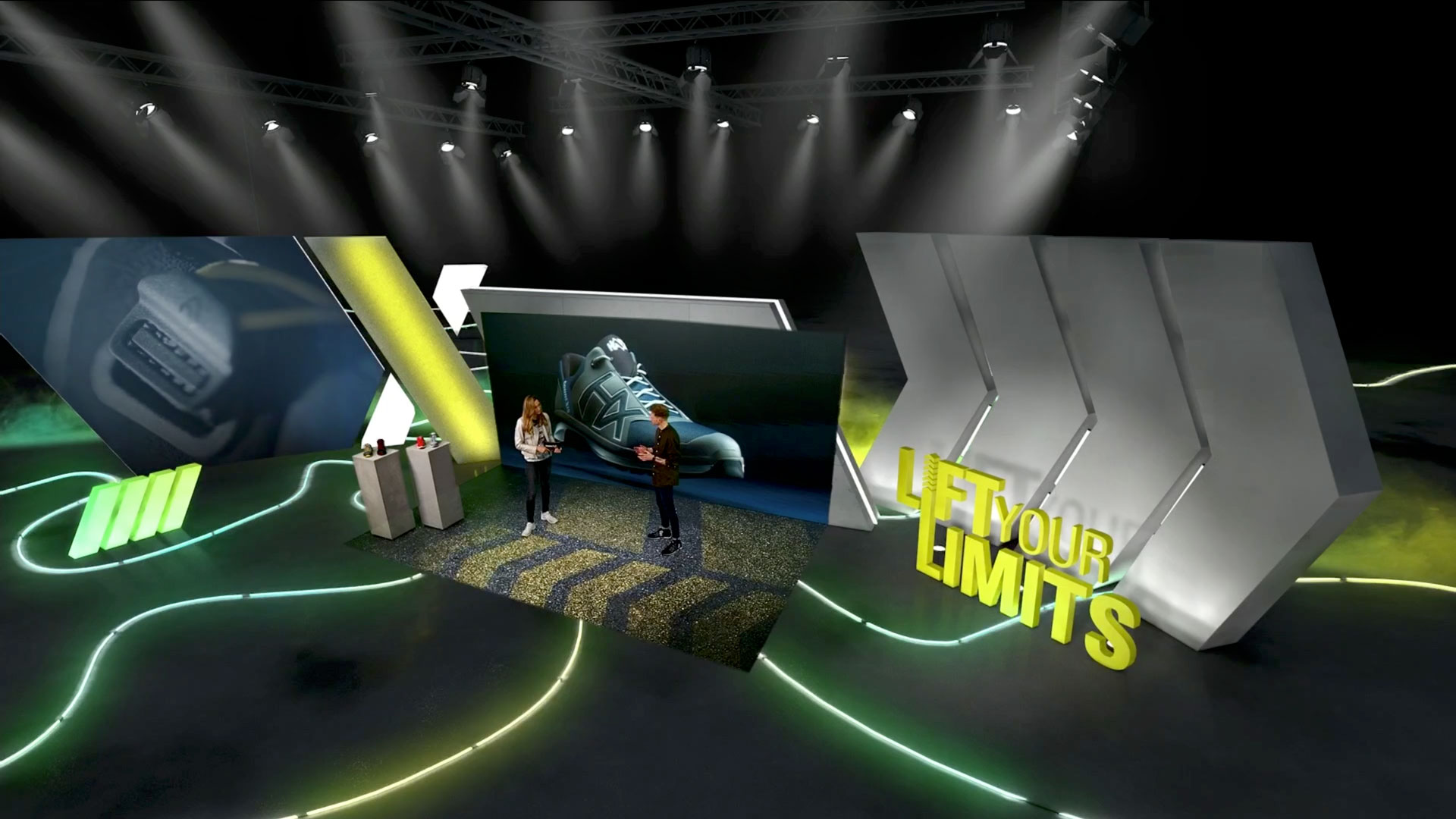 AV Stumpfl's PIXERA media server system played a central role during the production, WBLT producer Pascal Genzel explained: "We used PIXERA for the playout of the different media content streams like e.g. the three studio perspectives, the LED wall and floor, as well as for the fullscreen corporate video clips."
A variety of effect overlays were created through using additional layers with alpha clips, adding the option to include lighting effects or lower third subtitles, while the studio's main content loop continued to run. It was also possible to quickly display markers on the studio floor during set adjustments.
By using the show control system Universe, Art-Net commands were integrated into the production pipeline, in order to enable the simultaneous triggering of lighting presets and video content changes.
Media server expert Genzel considers the use of PIXERA a very positive experience: "It was really fun working with PIXERA, although what's most important at the end of the day is that HAIX was satisfied with the realisation of the project. Once the version 1.8 gets released in the near future, we'll have even more ways in which to use PIXERA as part of advanced virtual productions, due to the Unreal, Unity and Notch integration. We are excited to see what will happen next."
Pictures courtesy of : WBLT
Related links:
www.wblt.de
www.gmw-studio.de
www.diebildmaschine.com
www.pixera.one
Launch event YT-Link video: HAIX CONNEXIS Go | Launch-Event
Behind-The-Scenes video : Haix_ConnexisGo_Launch_BehindTheScenes
"I believe 3WM Communications will add value to any organisation as they are able to provide a birds-eye view of what is happening in the industry and propose plans to benefit from a company's competitive advantage over competitors."
"We were quickly impressed with 3WM Communications and their international skills, their work and their dedication.
It is a real pleasure to work with them."