Powersoft
Award winning, world renowned audio manufacturer

Powersoft
 Is a manufacturer of power amplifiers recognized around the world as lightweight, powerful, compact and environmentally friendly. and 
is the world leader in lightweight, high power, single rack space, energy efficient amplifiers for the professional audio market. Founded in Italy in 1995, headquartered in Florence, Italy, Powersoft strives to deliver products with perfect audio response and high performance reliability. Its state-of-the-art amplifiers can be found in an array of markets, ranging from stadiums, sporting arenas, theme parks, performance venues and airports to convention centres, churches and clubs, and are used by the world's leading tour sound companies.
The Brief
Powersoft was looking for an expert agency in the audio visual field and contracted 3WM to maximize the brand's visibility in the media and develop its brand awareness.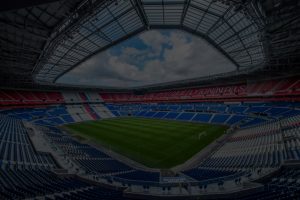 The strategy
3WM orchestrates constant communication with the international audio visual media, drawing in particular on the brand's numerous customer cases. The agency also supports Powersoft at trade shows in which the brand participates, gala evenings, events and product launches.
The results
A substantial increase in visibility in specialized media less than 3 months after the start of communication actions. In 6 months of activity, 3WM has identified more than 300 articles mentioning Powersoft, more than two-thirds of which were directly caused by media relations actions.
16 press releases and case studies written, formatted and sent to the trade press in HTML form for an average open rate of 33%.